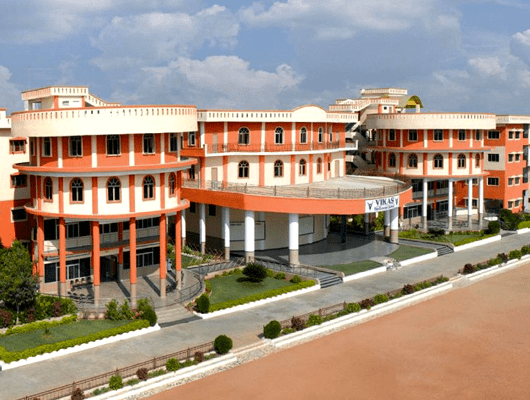 1 Lakh Engineers and 10,000+ Doctors from Reputed Institutions

CBSE Xth State 1st Rank (3rd in India)

JIPMER All India 3rd Rank (NRI Category)

NEET 12th Rank and KIIT 3rd Rank

AP EAMCET 5th Rank and TS EAMCET 12th Rank

2nd Position in National Level Science Exhibition

Gold, Silver & Bronze Medal in National Level Taekwondo Championship

2nd Position in National Level Speed Skating Championship

Gold Medal in Shaolin Kung Fu

Awarded 2nd in Bharat Vikas Pharishad-State Level Music Competition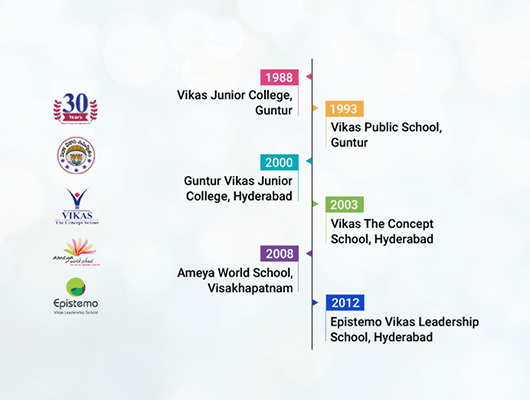 Established in 2003, by Sri Koteswara Rao Surapaneni, Vikas The Concept School is a dream manifested out of the vast experience, thorough training of young minds to meet global challenges. Vikas, a K-12 institution has been a pioneer in delivering holistic education with a blend of academic and cultural activities within a technologically and globally connected environment, over the last 3 decades. VIKAS offers CBSE curriculum, & is recognized as one of the best CBSE schools in Bachupally Hyderabad, Telangana and in India Conferred as a result of implementing a plethora of projects with the international dimension by embedding them into the school's curriculum Providing a high quality international education.
2018
CBSE Xth State 1st Rank
(3rd in India)
2019
2nd in State Level Music Competition
2020
Top 28th Position in the Holistic Development Index
2021
Cybersmart School Certified by
NITI AYOG and AIM
Vikasians are known for their academic excellence on a global scale. They chart their very own trailblazing success stories and become beacons for achievement. Vikasians are placed in the world's leading institutions and continue on their unique and accomplished journeys.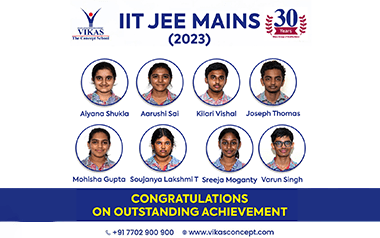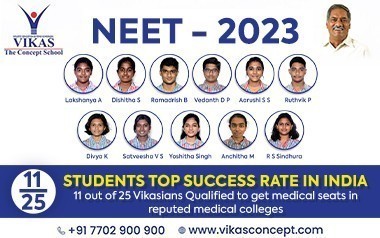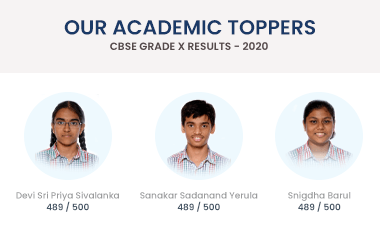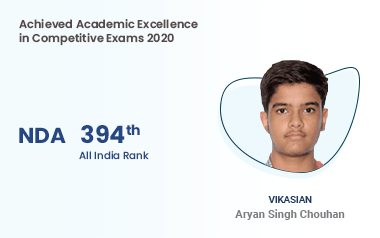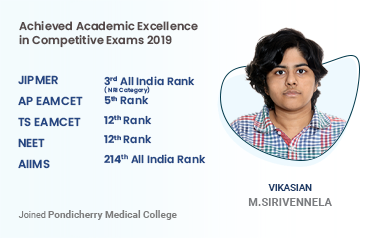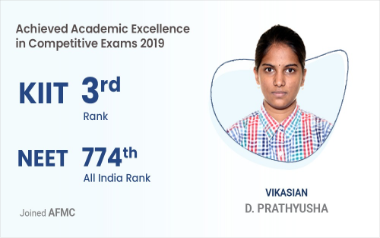 The Tradition of Excellence Continues with 8 out of 10 Percentiliers being Vikasians in Engineering and Medicine The Academic Performance of Vikasians has continued Unabated with 60% of them at the World's Finest Universities
VIKASIANS SPREAD THEIR WINGS ACROSS THE GLOBE
Vikasians are employed in some of the best companies as accomplished employees who participate in corporate growth and excellence. The quest for excellence continues with Vikasians in global and national companies contributing to nation-building.
VIKASIANS ARE PLACED ACROSS THE GLOBAL AND INDIAN COMPANIES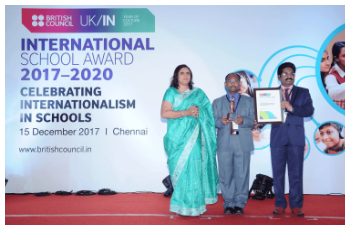 INTERNATIONAL SCHOOL AWARD
2017-2020
BRITISH COUNCIL
This award has been bestowed to the school for effectively and efficiently implementing a plethora of projects with the international dimension by embedding them into the school's curriculum.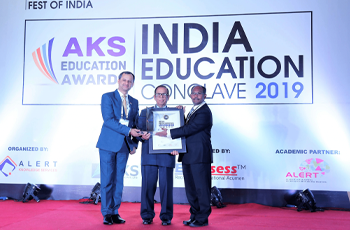 High Performing School Award
of 2018
AKS
We received this award for exemplary contribution in the field of education and for implementing a holistic approach in school education.
AFFILIATION & ACCREDATIONS
Vikas The Concept School is the best CBSE schools in bachupally, Hyderabad established in 2003, affiliated to CBSE, New Delhi has grown leaps and bounds and has carved a niche for itself in the field of education as one of the topmost schools of Hyderabad. Its journey was envisioned by the founder Chairperson, Shri.S. Koteswara Rao with a vision of Holistic Education Beyond Schooling.
In 2020, Vikas The Concept School started preparing itself for getting accredited to NABET (National Accreditation Board for Education and Training) certified under the Quality Council of India, an autonomous body under the HRD Ministry.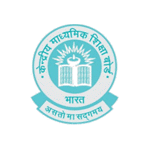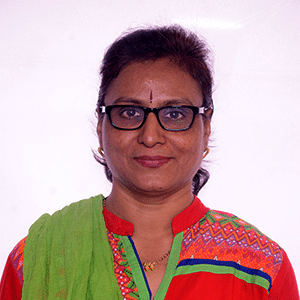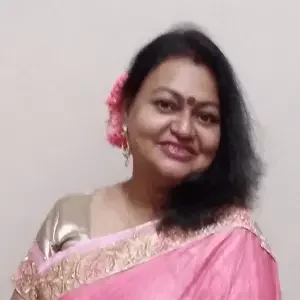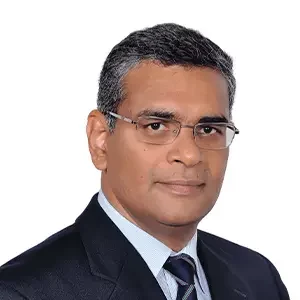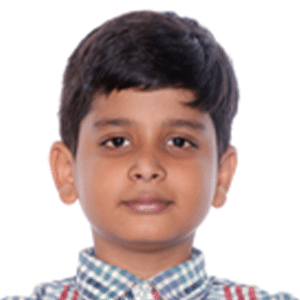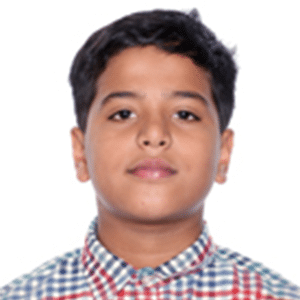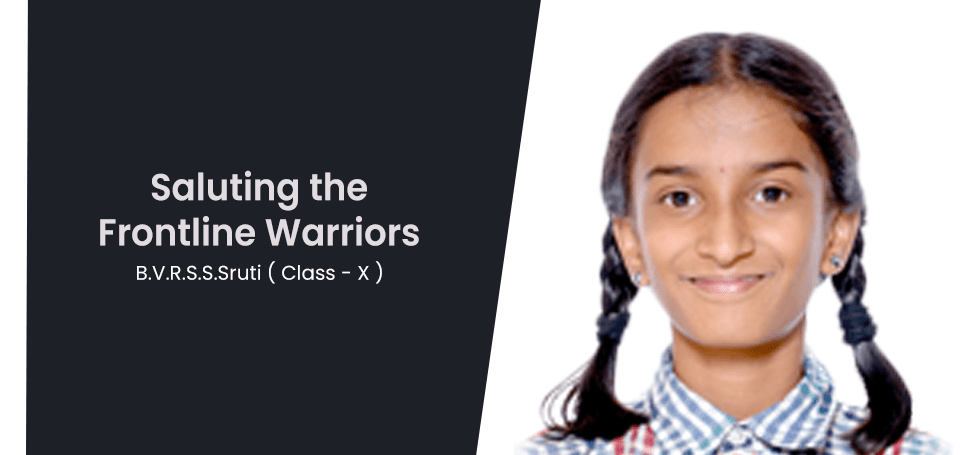 Saluting the Frontline Warriors
The Covid-19 outbreak has brought our lives to a standstill and has confronted the entire world with a crisis like..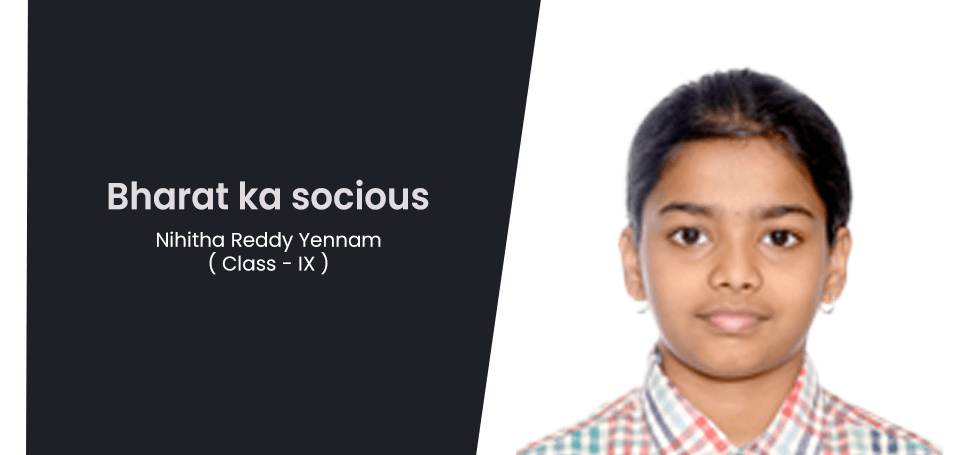 Bharat Ka Socious
Socious - Who is a Socious ? Socious is a Latin word which means a person providing services for the people..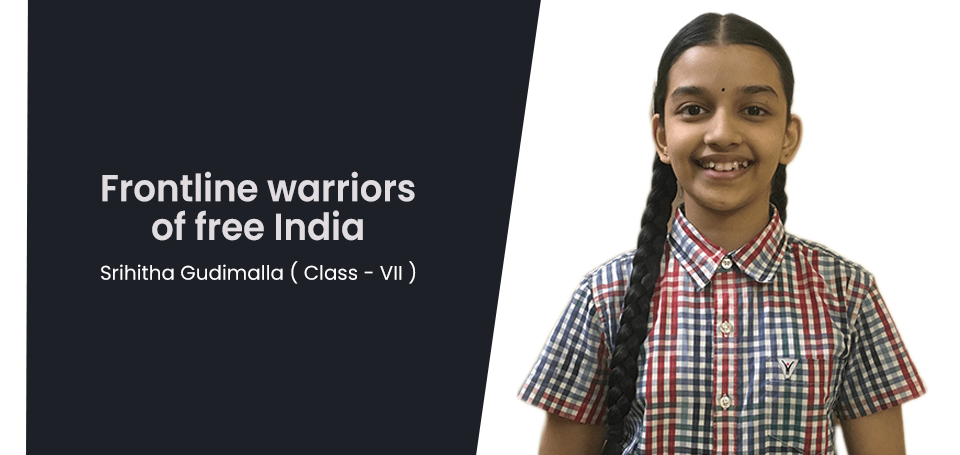 Frontline warriors of free India
Soldiers are going to the border to protect free India. Though we are in free India, there are some countries like Pakistan, China etc..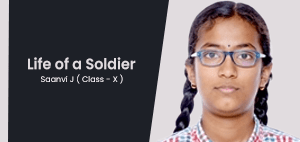 Life of a Soldier
I am a soldier dedicate my life to the country I am there in everyone's heart as their son, daughter, brother..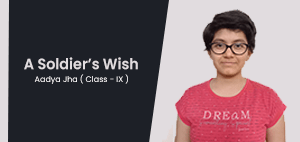 A Soldier's Wish
Sharpening our swords and readying for battle Marching onwards while our rifles rattle Might I live..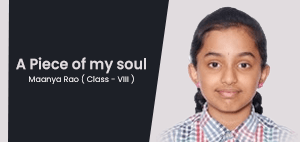 A Piece of my Soul
Surviving through the battlefield; day and night It's like our lives never really mattered to anyone..
Get an Admission in India's Best CBSE School.