Towards our digital initiative for providing a contactless and paperless experience in all school applications, please edit* / update (self-serve) the following details in the student profile:
Aadhaar Number
Address
Blood Group
Mother Tongue
Nationality
Point of Contact
Photo Upload
Religion
Father Aadhaar Number
Father Annual Income
Father Blood Group ID
Father Designation
Father DOB
Father Email Id
Marriage Anniversary
Father Phone
Father Occupation
Father Photo
Father Qualification
Father Office Address
Office
Business Name
Mother Aadhaar Number
Mother Annual Income
Mother Blood Group ID
Mother Designation
Mother DOB
Mother Email Id
Mobile Phone
Mother Occupation
Mother Photo
Mother Qualification
Mother Office Address
Name
Mobile Number
Email Id
Designation
Occupation
Photo Upload
Relationship
Student Profile Photo Upload
Edit Student Profile
Student details can be edited / updated in School Parent Mobile App / Web Application. Instructions to edit student profile
Guardian details can be edited in web application only.
Placement of some items / fields vary in Android / iOS applications.
Edit Student Profile
Size: 51mm x 51mm or 2x2 inches.
Color: Natural color so skin tone is clearly visible.
Head size and position: Head needs to be centered and looking at the camera. The Head should be 35mm to 40mm.
Recency: Taken in the last 6 months.
Background: Plain white and solid design.
Eyes: Open and looking directly at camera.
Glasses: Only prescription glasses are permitted.
Dimensions and size (pixels): 10KB to 300KB. For pixels: 350x350 minimum and 1000x1000 maximum.
Attire, clothing, dress code: School uniform is preferred. If school uniform is not available, white / plain light-coloured dress should be chosen..
Format
H.No / Plot No / Flat No, Apartment / House Name, Street Name, Area, City, District, State, Pincode
Example
Plot No 222, Prasanthi Nilayam, Prasanth Hills, Khajaguda, Hyderabad, Ranga Reddy (Dt), Telangana, 500032
To facilitate accuracy of address for service providers i.e. Transport, ShopSchool, etc.,, it is imperative that the address is easily traceable / locatable. So we have built an exclusive address form to capture the same. Please also fill the detailed address form in Mobile / Web > Forms > Address Form
Steps to update Student Profile Details
Instructions to fill Detailed Address Form
Mobile / Web > Forms > Address Form
How to share your Google Map Pin Location URL
Entrepreneurship is a really enjoyable class and I really liked it. I learned many new things from this class and enjoy it. I learned to explore to new things and that I can make things with minimum products. According to me entrepreneurship is a very valuable class and I think more people should try it. I would be happy if the classes start again.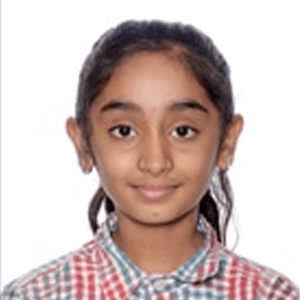 Pranati Dusi
Student Class VII
Learning through the virtual classroom is easy and fun. A student/learner can clarify his/her doubts and discuss the concept in detail. My teachers adapt different strategies to explain the lesson for better results.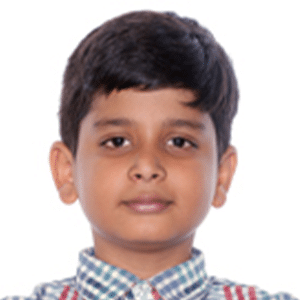 Aditya Jain
Student Class VI
I really enjoyed the online art classes conducted by my school, Vikas. I found that there was a personal connection between me and my teacher. The virtual art class helped me express my creativity and I was encouraged to draw and paint whatever I wanted to. I had the freedom to be independent and use the technology to my best advantage. It was a great experience and I would like to attend more such virtual art classes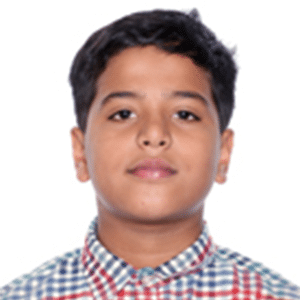 Saunak Panday
Student Class VI
The summer classes of entrepreneurship were really fun and interesting. It gave me the freedom to imagine and to create new ideas. The classes taught me teamwork to figure out an answer to a problem. We also had group projects which were really fun and enjoyable. We created objects that were unique Entrepreneurship is something that we should learn when in a business and in life. I think we should continue having entrepreneurship classes next year too!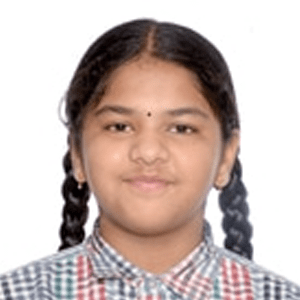 Ananya Anumalasetty
Student Class VII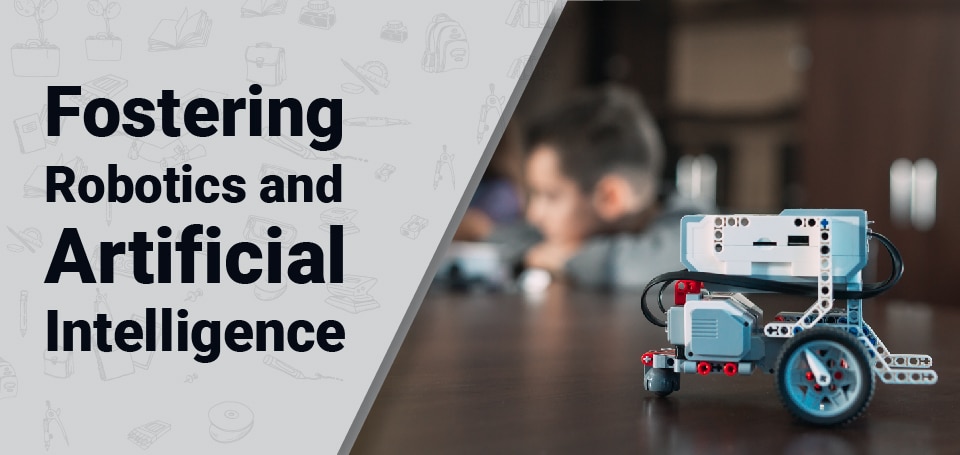 A decade or so ago, Robotics and Artificial Intelligence (AI) were just buzzwords in Indian ...
Get an Admission in India's Best CBSE School.