Safe and Secure Transport for Every Child
A huge fleet of buses to ferry children between school and home
The huge fleet of buses drives down to various parts of the city to bring the children. Teachers too travel by these buses to ensure the safety of the children in transit. On alighting the students are escorted to their respective classrooms by the attendants, specifically appointed for this purpose. Elaborate security arrangements have been made in the school premises to ensure the safety of every child.
Stops :
Kavya Avenue
Jana Chaitanya Venture
Empire Meadows
Stops :
KRCR Colony
SRR Pride
Pleasant Ville
Praneeth Pranav Valley
Srinivasam Citadel
MSN Plaza
Stops :
SJB Hills
Hi-Rise KVR Paradise
Hi-Rise PVR Meadows
IDA Bollaram Bus Stop
Berappabasty
Gandigudem Village
Stops :
KVR Valley
Praneeth Nature Bounty
Spring Woods
PSN Praneeth Residency
Praneeth Homes
Stops :
SRR Heights
Tripura Land Mark
SRK Green Park
Praneeth Pranav Meadows
Praneeth Gems
Stops :
Gandimaisamma
Green Woods
Prakruthi Nivas
Air Force Academy
Stops :
Sunway Opus
R K Spring Apartments
Sai Paradise
Srinidhi Oaklands
Ambedkar Colony
SRR Ridge
Stops :
Royal Residency
Sri Ram Towers
Pavani Castle
Landmark Prestine
Hi Rise Avenues
Padmavati Residency
Rani Residency
Stops :
ARCA Satya Residency
SS Aditya Heigths
Sri Krishna Arcade
Krishna Residency
Maa Villas
Stops :
SVS Abharana Enclave
Maytas Hill County
Dalhousie Block
Shimla Hill County
Munnar Hill County
Stops :
Sri Balaji Gulmohar Township
SKK Enclave
Prime Meadows
Hi Land Homes
Stops :
Poojitha Enclave
Satyam Valley
Whisper Valley
Satyam Heights
Jaya Deepika Estates
Stops :
PPR Happy Home
Akhil Residency
Sri Sai Ram Residency
Prime Habitat
Sai Ahlaadam
Eswar Villas
Stops :
Sadhana Heights
Empire Meadows
Platinum Pleasant
Rishi Towers
Sumanth Sai Lotus
Sai Akhil Habitat
JMJ COURT
Comfort Splendour
Stops :
Kolan Maneela Balreddy Heights
Vision Plaza
Sri Vasam
Suman Sai Splendour
Dhyana`s Towers
Hari Hara Hills
Reddy`s Avenue
Gram panchayati
Stops :
HiRise Homes
Lilliputs School
Surya Saketh Pride
Sravani Sadan
Parvati Villas
Vazraa Nirman Pushpak
Stops :
Bhavya's Anandam
Green Avenues
Entrepreneurship is a really enjoyable class and I really liked it. I learned many new things from this class and enjoy it. I learned to explore to new things and that I can make things with minimum products. According to me entrepreneurship is a very valuable class and I think more people should try it. I would be happy if the classes start again.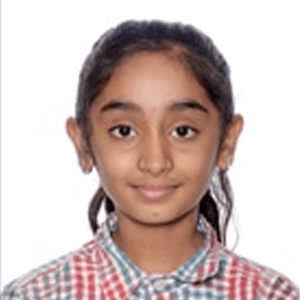 Pranati Dusi
Student Class VII
Learning through the virtual classroom is easy and fun. A student/learner can clarify his/her doubts and discuss the concept in detail. My teachers adapt different strategies to explain the lesson for better results.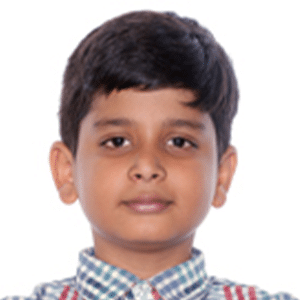 Aditya Jain
Student Class VI
I really enjoyed the online art classes conducted by my school, Vikas. I found that there was a personal connection between me and my teacher. The virtual art class helped me express my creativity and I was encouraged to draw and paint whatever I wanted to. I had the freedom to be independent and use the technology to my best advantage. It was a great experience and I would like to attend more such virtual art classes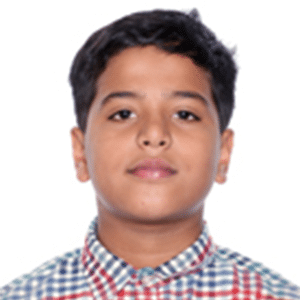 Saunak Panday
Student Class VI
The summer classes of entrepreneurship were really fun and interesting. It gave me the freedom to imagine and to create new ideas. The classes taught me teamwork to figure out an answer to a problem. We also had group projects which were really fun and enjoyable. We created objects that were unique Entrepreneurship is something that we should learn when in a business and in life. I think we should continue having entrepreneurship classes next year too!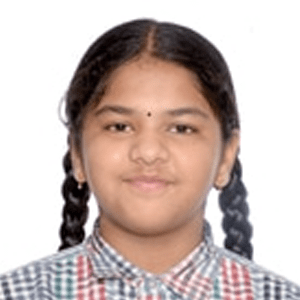 Ananya Anumalasetty
Student Class VII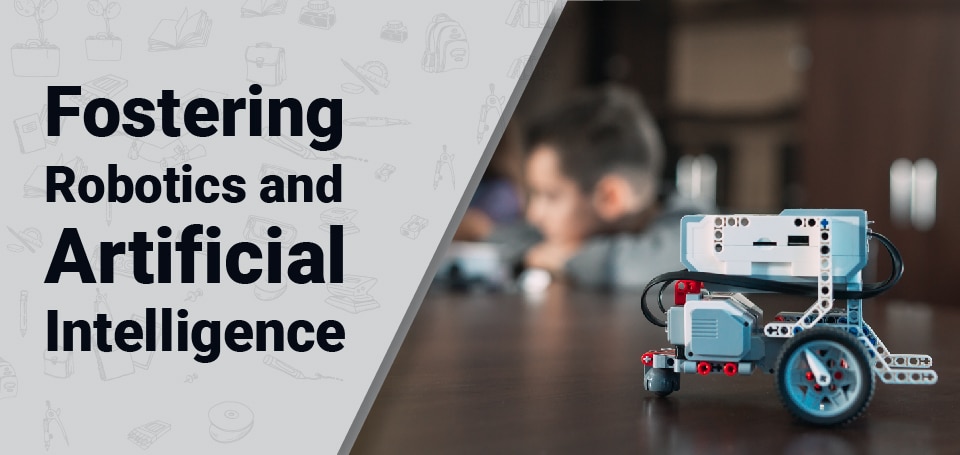 A decade or so ago, Robotics and Artificial Intelligence (AI) were just buzzwords in Indian ...
Get an Admission in India's Best CBSE School.