Get all your Questions Answered
Compiled answers to all the common questions on every possible topic related to your school
The admissions open in October. You can visit the school and get to know about our school culture, teaching methodology, and principles from our admission team. Our Parent Relations Department will be happy to answer all your queries.
After confirming that the school meets your expectations and your ward's needs, you can register by filling in the Enquiry form. Interaction with the student is mandatory and is arranged with the concerned coordinators. Based on the interaction, admission may be granted to the student; however, admission is confirmed after the payment of the applicable fee.
The academic session starts in March - April every year and continues till March in the subsequent year.
Yes, we do accept applications of students coming from other Educational Boards. However, it depends on the class in which admission is sought  and interaction with the student.
We give preference to siblings of existing students of the school. In case of limited availability of seats, a sibling/reference of an existing student will be given preference.
Following documents are required to be submitted:
Filled in enquiry form for registration.

2 Latest passport size photographs.

Copy of Aadhar Card.

Copy of the Student Progress Report duly attested by the Principal of the previous School in which he has studied the qualifying class.

Original Transfer Certificate (TC) / Birth Certificate whichever is applicable. The TC should be countersigned by the concerned authority of the educational Board. For students coming from abroad, TC should be countersigned by the Consulate of the concerning Embassy.

Copy of Study & Conduct Certificate duly signed by the Principal of the previous school
| | |
| --- | --- |
| Class | Students per section |
| Pre-Primary | 24 |
| Primary | 36 |
| Middle School | 36 |
| High School | 36 |
The school emphasizes on communication skills as it is the most important skill in today's competitive world. English is the only language of communication in the school. Learners get enough opportunities to address assemblies and participate in class activities that emphasize on spoken English.
The school offers Cricket, Skating, Basketball, Volleyball, Table Tennis, Chess, Yoga, Karate and Taekwondo. Intra-school and Inter-school tournaments are held on a regular basis to encourage and promote sports. School campus has open spaces to play. Trained & experienced physical educators have been engaged to ensure that the children participate in age appropriate sports and exercises.
We believe in teachers taking care of teaching and parenting by parents.Then only the child feels secured and grows up with confidence. Just as we take care of training the child, we would like our parents to take care of the following:
Abiding by the policies and regulations stated in the School Diary, which governs the day to day functioning of the school.

Regular monitoring of the child's performance.

Checking and signing the notes in the school almanac.

Monitoring the test papers and consulting the concerned educators periodically.

Encouraging and supporting the child to participate in all events and competitions.

Attending Parent Teacher Meets and Parent Orientation Programmes conducted at regular intervals.
| | |
| --- | --- |
| Class | Monday - Saturday |
| Pre Primary | 8:30 am - 3:30 pm |
| Primary | 8:30 am - 3:30 pm |
| Secondary | 8:30 am - 3:30 pm |
| Senior Secondary | 8:30 am - 5:30 pm |
A written request must be given by the parents. A 'Permission Slip' is to be obtained and submitted to the security at the school gate before leaving the campus.
In case a child needs to be absent from school, parents are requested to send a written request for the absence. The leave request is subject to conditions and may be granted at the discretion of the school.
Vikas religiously follows a primary mode of communication; the School Diary. Other than that we can be contacted via emails and phone calls.
PTMs will be conducted periodically after every FA/PT/SA.
Formative Assessment

Periodic Test

Summative Assessment
| | | |
| --- | --- | --- |
| Class | II Language | III Language |
| Grade I - IV | Hindi / Telugu | - |
| Grade V - VIII | Hindi / Telugu / French / Sanskrit | Hindi/ Telugu/French/Sanskrit |
| Grade IX - X | Hindi / Telugu/ French / Sanskrit | - |
If you are already in CBSE school better to continue the same syllabus because NCERT syllabus is the base for all national level exams like NEET & JEE MAINS & ADVANCED.
MPC, BiPC, MBiPC & Commerce Stream.
No, we offer a High Achievers Programme which includes preparation for both Board Exams & all competitive exams.
It prepares the students to improve their conceptual and analytical skills.
Yes, they are honed to write all types of exams.
| | |
| --- | --- |
| Group | Sections |
| MPC | 3 |
| MBiPC | 1 |
| BiPC | 1 |
| Commerce Stream | 1 |
Yes, we guide the students to write BITSAT, KVPY, SAT, NDA, VIT, IISER, ISRO etc.
We have seven periods of teaching and two hours of study hours / doubt clarifications (3.30 P.M. to 5.30 P.M.)
No, we have internal exams to assess the students' progress.
No, it is based on XII syllabus.
It includes syllabus of both XI & XII.
On every Saturday there is an exam, based on Board syllabus (descriptive), and on every Monday there is an Objective model of exam (MAINS & NEET).
We have teachers with vast teaching experience of 20 - 40 years
Yes, We have well equipped laboratories and a computer lab.
We have well equipped computer labs where online exams are conducted on a regular basis.
The parent can meet the faculty from 3.30 pm 5:30 pm from Tuesday to Friday and from 9.00 am to 12.00 noon on every Monday & Saturday.
The exam papers are conceptual based and application-oriented. It helps the students to answer any kind of objective pattern of questions.
Besides the classes being taken by experienced faculty, we provide integrated material, worksheets, and assignments so that the students can be exposed to a variety of questions.
Education is about getting firm beliefs and values.Every system has flaws in it, so does the present educational system. But every mistake can be rectified, and the right solution can be found. This is possible only through offering holistic education, and Vikas is the pioneer in it.
We in Vikas believe that learning should be a pleasant pursuit rather than an ordeal and  be conducted in a non-threatening atmosphere.Our teaching methodology ignites interest, inquisitiveness and inquiry in the student. Thoughts of creativity, diligence, confidence and rectitude are inculcated in the student.
Numerous awards presented to our students are a perfect testimony of how strong presence is made across various verticals of education including academics, sports, literary and cultural.
Yes, we have library with a good collection of books.
No, we adopt stress-free teaching methodology.
The school has buses, which ply in different parts of the city. Please check with us to know more about the routes and feasibility, if you wish to avail transport facility.
Teachers commute in most of the school buses up to their stop. However, lady security officers are deployed in every route to escort the children.
The address can be changed by submitting an application in writing or through email. A notice of at least two days is required for the same.
The school provides a well-balanced lunch with different varieties to cater to everyone's needs and preferences. It is optional and parents need to specify if they want to opt for it at the time of payment of term fees.
One time school lunch can be provided at a nominal cost, in case a student does not get lunch from home. In such cases, the School needs to be informed in the morning by 9.00 am. 
The school does not have the provision to make snacks available. Students need to get healthy snacks from home for the mid-morning break.
The students are not allowed to wear casuals on their birthday. They are  supposed to wear school uniform only. They can carry chocolates or candies for their friends and teachers. Cake and other expensive gifts are not allowed on campus.
The school has employed trained housekeeping staff under an effective supervisor. Frequent inspections happen throughout the day to ensure a clean campus. The campus has RO system with water coolers to provide safe and clean drinking water.
Carrying an identity card is compulsory for all students and staff. Visitors need to make entries at security and are issued ID cards too before entering the campus. Visitors are escorted by security into the campus to the person they need to visit. The campus is equipped with CCTV cameras to ensure constant surveillance.
Teachers monitor all the classes at all times. Housekeeping staff and other helpers are always available, especially during break timings. The young students are accompanied by the housekeeping ladies and frequently by the teachers, for restroom breaks, to ensure they are taken care of. All disciplinary & disruptive issues are addressed immediately. Students are expected to follow school rules and conduct themselves appropriately.
The school has a well-equipped infirmary managed by a trained nurse. First aid is administered immediately and subsequently, parents are consulted to decide the next course of action. We have tied up with corporate hospitals where medical services are provided on a priority basis.
All the staff and children are insisted on carrying their Id card. No child is allowed to leave the campus without prior notification. The concerned person related to the child has to make an entry making his identity and the reason for leaving along with the child. Only then Gate pass would be issued.
The campus is equipped with CCTV cameras for constant surveillance.
Any kind of misbehaviour of anyone would be taken seriously.
We have Hobby classes and different kinds of Club activities also included in our curriculum.
Music (Vocal, Instrumental); Dance (Classical ,Western); Art & Craft; Painting; Yoga; Meditation; Skating; Long Tennis; Taekwendo; Kung-Fu.
The clubs are those which provide children with the relaxation as well as the experience of learning things practically.
We have clubs like Cooking club, Nature club, Science Club, Personality development Club, Reading Club, Dramatics, Philately Club, GK & Quiz Club and Health Club.
Yes, we do encourage all the children to participate in all the competitive exams and get them registered from school.
Covid-19 related General Questionnaire
Regular school will begin as per the government directives. We shall inform you through a mail once the official GO is released.
Vikas will follow all mandatory guidelines as stipulated by the government of Telangana to ensure the safety of children. All details of the same will be shared with the parents before regular school starts.
Till the school reopens physically, the online assessments will be conducted.
An application called CamScanner can be downloaded from the playstore on the phone and the work scanned can be uploaded.
It depends on the government guidelines.
Students can clarify their doubts by posting in the stream tab in google classroom.
Teachers have planned the syllabus considering all the uncertainties. Syllabus will be completed by November for Grade 10. The board exams begin in February and there is enough time for the syllabus completion in spite of all these issues.
We shall intimate you in due course of time.
Once the child gets logged in with the userid and password in the classroom.google.com he/she can find the pre-recorded videos/audios available.
The assignments once submitted in the classroom.google.com will be verified by the respective teacher and feedback will be given.
The timings are from 9.00 AM to 3:15 PM. Each class will be of 45 min duration. The time table will be shared in the Parent portal of MCB. Home work will be assigned as per schedule.
The respective class teacher has to be informed through email on the same day about the issue. The school will then consider the request.
At this moment of time, it is difficult to predict. However, the school will inform parents about this.
The school will follow all mandatory guidelines as stipulated by the government of Telangana to ensure safety of children. Disinfecting & sanitizing the whole place prior to students' return will be a mandatory compliance.
The seating arrangement is already being worked out. We shall abide by all guidelines necessary to ensure safety of the children. A detailed mail will be sent to you to this effect prior to reopening of the school.
Covid-19 Questionnaire specific to Primary classes:
Our lessons have been planned keeping in mind the age and ability of the students . We would like the parents to help out the children in the first 2 weeks to adapt to the online learning platform.
However if you feel that this would create the right mood and setting, you may do so. It is optional.
Books need to be ordered online, the same will be delivered.
Our lessons have been planned keeping in mind the age and ability of the students . We would like the parents to help out the children in the first 2 weeks to adapt to the online learning platform.
Yes,if they are asked to do so.
Entrepreneurship is a really enjoyable class and I really liked it. I learned many new things from this class and enjoy it. I learned to explore to new things and that I can make things with minimum products. According to me entrepreneurship is a very valuable class and I think more people should try it. I would be happy if the classes start again.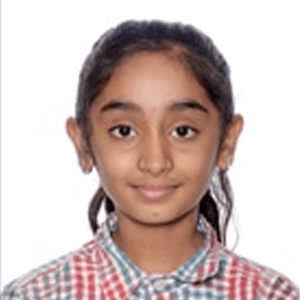 Pranati Dusi
Student Class VII
Learning through the virtual classroom is easy and fun. A student/learner can clarify his/her doubts and discuss the concept in detail. My teachers adapt different strategies to explain the lesson for better results.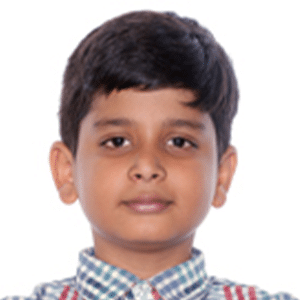 Aditya Jain
Student Class VI
I really enjoyed the online art classes conducted by my school, Vikas. I found that there was a personal connection between me and my teacher. The virtual art class helped me express my creativity and I was encouraged to draw and paint whatever I wanted to. I had the freedom to be independent and use the technology to my best advantage. It was a great experience and I would like to attend more such virtual art classes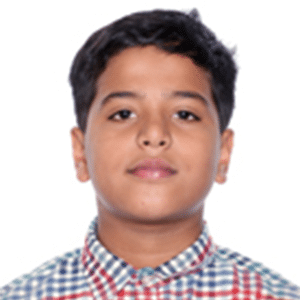 Saunak Panday
Student Class VI
The summer classes of entrepreneurship were really fun and interesting. It gave me the freedom to imagine and to create new ideas. The classes taught me teamwork to figure out an answer to a problem. We also had group projects which were really fun and enjoyable. We created objects that were unique Entrepreneurship is something that we should learn when in a business and in life. I think we should continue having entrepreneurship classes next year too!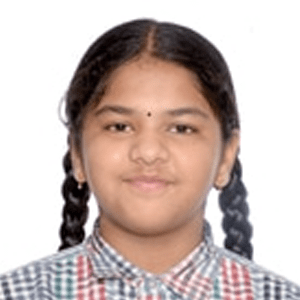 Ananya Anumalasetty
Student Class VII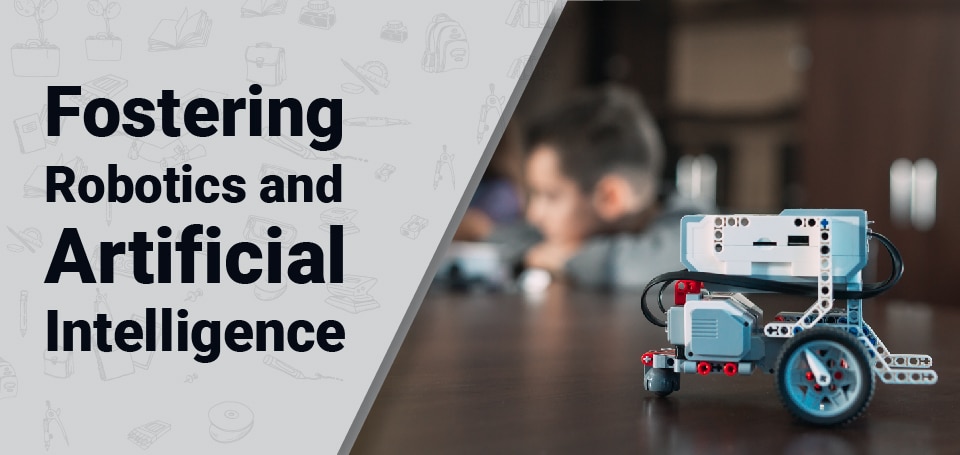 A decade or so ago, Robotics and Artificial Intelligence (AI) were just buzzwords in Indian ...
Get an Admission in India's Best CBSE School.