Shaping the Leaders of Tomorrow
Encouraging students to make a real difference in the world
VISION
To prepare each student to lead the world as a worthy human being in all spheres of life.
MISSION
Vikas aims at High academic excellence, based on a sound value system, through a team of committed faculty, so that students can compete in a global environment in all domains, become responsible human beings and make a meaningful contribution to the future.
Includes the following cornerstones:
To impart holistic learning to inspire, nurture, and lead a wholesome life.
Parent Partnership
"To enrich a student's learning experience: a robust, lasting relationship between parents and school is vital." We encourage parents to bring their perspectives to the table to formulate a unified approach to a child's success. We empower parents by providing ample opportunities to connect with the school. This two-way communication and collaboration are imperative to enrich minds and develop the growth of mindset as and when they graduate into the next phase - college, career, and life.
Academic Excellence:
Our masterful teachers employ diverse teaching practices to provide maximal opportunities to learn and transform. They enhance their critical writing and thinking skills, quantitative literacy, and global perspectives through experiential learning. Our rigorous and balanced curriculum empowers them to attain the assertiveness that comes through optimal performance, knowledge, and comprehension of the ways to succeed in our dynamic world.
Adaptive Learning
As grasping abilities vary from child to child, we aim at delivering customized learning experiences through the use of technology. Its agility and prompt response to students' needs will empower them to find pride in their work and reach their learning potential. Our teachers skillfully integrate cutting-edge technology with the curriculum, thus increasing student engagement and learning.
Leadership Development
We are committed to serving the public good by creating leaders with strong integrity and life-long civic responsibility. Our students are taught to take control of their lives through intentional and thoughtful choices. They are encouraged to value the risk and courage, communicate effectively, and not let the mistakes beat them down. We help kids participate in various competitive team sports as it teaches them to work within a team, thus improving their emotional and social skills, which is an essential quality of a leader.
Innovation & Imagination
Being imaginative helps create more connections between neurons in the brain, thus improving both the mental and physical well-being of a kid. Kids are taught various methods to think differently and come up with innovative solutions by combining ideas. We offer a multi-disciplinary hand-on environment with our experts guiding them from imaginative to innovative solutions. They are encouraged to become standards of excellence during this process rather than simply conforming to one.
Entrepreneurship is a really enjoyable class and I really liked it. I learned many new things from this class and enjoy it. I learned to explore to new things and that I can make things with minimum products. According to me entrepreneurship is a very valuable class and I think more people should try it. I would be happy if the classes start again.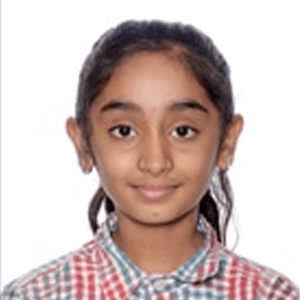 Pranati Dusi
Student Class VII
Learning through the virtual classroom is easy and fun. A student/learner can clarify his/her doubts and discuss the concept in detail. My teachers adapt different strategies to explain the lesson for better results.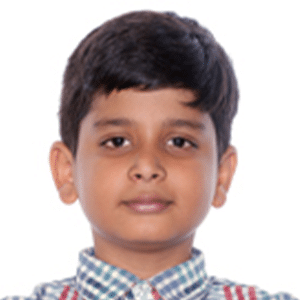 Aditya Jain
Student Class VI
I really enjoyed the online art classes conducted by my school, Vikas. I found that there was a personal connection between me and my teacher. The virtual art class helped me express my creativity and I was encouraged to draw and paint whatever I wanted to. I had the freedom to be independent and use the technology to my best advantage. It was a great experience and I would like to attend more such virtual art classes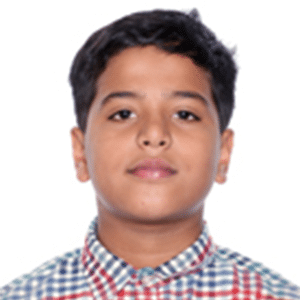 Saunak Panday
Student Class VI
The summer classes of entrepreneurship were really fun and interesting. It gave me the freedom to imagine and to create new ideas. The classes taught me teamwork to figure out an answer to a problem. We also had group projects which were really fun and enjoyable. We created objects that were unique Entrepreneurship is something that we should learn when in a business and in life. I think we should continue having entrepreneurship classes next year too!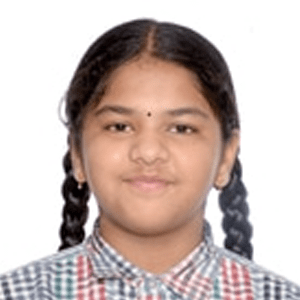 Ananya Anumalasetty
Student Class VII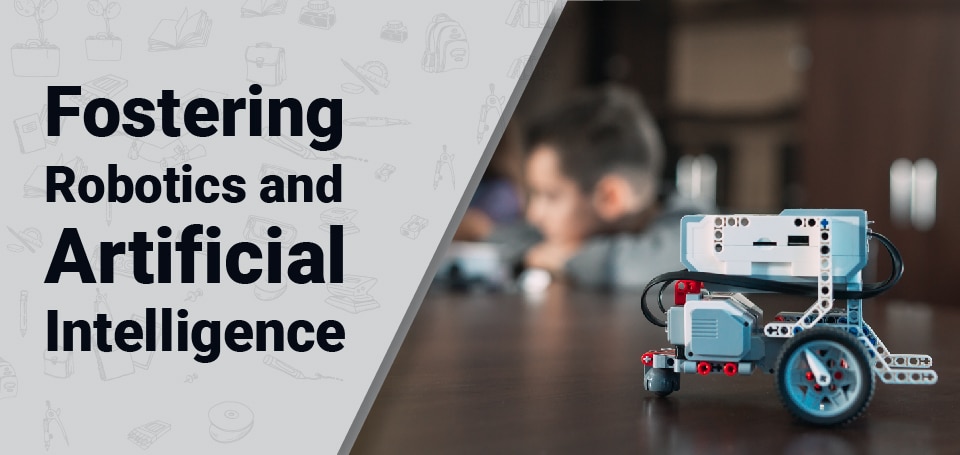 A decade or so ago, Robotics and Artificial Intelligence (AI) were just buzzwords in Indian ...
Get an Admission in India's Best CBSE School.