Celebrating High Achievers
Our Students are toppers in wide range of competitive exams
Vikas The Concept School ("VIKAS") is a Nursery to XII educational institution established in 2003 by Late Sri. S Koteswara Rao. VIKAS is designed to offer quality education to achieve overall excellence. The school is dedicated to providing holistic education and nurturing the innate potential of students to enable them to excel in whatever they choose. The programs at VIKAS encourage students to grow and evolve into open-minded, ethical and caring individuals who are focused on setting goals, attaining them and exceeding expectations. VIKAS is an award-winning school for exemplary contributions in the field of education and for implementing a holistic approach in school education. VIKAS is also a recipient of several national and international awards.
COLLECTION AND STORAGE OF INFORMATION
As used in this Privacy Policy, "Information" shall include date, message, text, images, sound, voice, codes, computer programs, software and databases or microfilm or computer generated microfiche, and "Personal Information" shall mean any information which is capable of identifying you (either directly or indirectly, in combination with other information available or likely to be available with VIKAS).
VIKAS may collect Information including your Personal Information when you (student/parent/guardian etc.) access and utilize its Website for various purposes such as Enquiry, registration, participation in survey and discussion forums, etc., including but not limited to:
Unique identifiers such as user name, account number, password;
Contact information of users such as names, mailing addresses, e-mail addresses, telephone and fax numbers; and
Demographic information of users such as age, education, gender, interests and pin code.
In addition, VIKAS may also collect technical information in relation to the hardware and software utilized by you such as Internet Protocol (IP) address, browser type, domain names, type of operating system, access times, etc. This technical information is not considered Personal Information except when it is used in conjunction with other information that may personally identify you.
The Information including Personal Information collected from you may be stored and processed by VIKAS in India or any other country in which VIKAS or its corporate affiliates, subsidiaries or agents maintain facilities that ensure the same level of data protection that is adhered to by VIKAS. You shall be deemed to have consented for transfer of such Information outside your country if you provide VIKAS your consent for collection and use of your Personal Information in terms of this Privacy Policy.
Please note that VIKAS will not be responsible for the authenticity of any information supplied by you and any losses incurred as a result of such incorrect Information will be solely attributable to you.
USE AND DISCLOSURE OF INFORMATION
VIKAS collects and uses your Information including Personal Information for any or all of the following purposes:
Operation and maintenance of the Website;<l/i>
Conduct of administerial and managerial services by VIKAS;
Provision of information in relation to services offered by VIKAS;
Sending you newsletters, advertisements and notifications;
Apprising you of events conducted by VIKAS,
To conduct surveys or other research in relation to services offered by VIKAS and
Any other purposes related thereto or deemed relevant by VIKAS.
Please note that VIKAS may disclose your information including any sensitive personal data or Personal Information collected from you to third parties such as affiliates, business partners, vendors, service providers, etc. for the sole purpose of providing services to you subject to such third parties being bound by confidentiality obligations similar to the confidentiality obligations of VIKAS under this Privacy Policy, prior to such disclosure to such third party.
VIKAS, may at its sole discretion, disclose your Information, including any sensitive personal data or Personal Information, in compliance with any applicable law or any notice/ order of any statutory, regulatory or judicial authority and/or to protect and defend the rights or property of VIKAS and/or under exigent circumstances in order to protect the personal safety of users of the Website. Any such disclosure of your Information by VIKAS shall be deemed to be a disclosure with your prior consent and agreement.
VIKAS is committed to ensuring that your information is secure and protected at all times. VIKAS undertakes commercially reasonable efforts to secure your information from unauthorized access, use, or disclosure and has in place appropriate physical, electronic and managerial procedures to safeguard and secure the information collected through the Website, in accordance with applicable law including Information Technology Act 2000 and Information
Technology (Reasonable security practices and procedures and sensitive personal data or Information) Rules 2011 and any prevailing industry standards.
Please note that VIKAS does not retain any Information collected from you for a period longer than that reasonably required for the purpose of provision of its services or such period as may be required by applicable laws in India.
While VIKAS strives to protect all information provided by you, VIKAS does not ensure, warrant or guarantee the continued privacy, confidentiality or security of your Information including Personal Information, and therefore any information provided by you shall be at your own risk.
THIRD-PARTY WEBSITES, EXTERNAL LINKS
The VIKAS website contains links to third-party websites. We request user discretion in accessing the links, contents therein. VIKAS does not take any responsibility of whatsoever nature as to the content of third-party sites and safety/security of information furnished to such third parties. We strongly recommend, encourage you/users to review and understand the terms and conditions including the privacy policies of these websites before providing any information to them.
Cookies are small data files that certain websites write to the user's hard drive when a site is visited. The Site uses cookies to facilitate better services. By accepting our cookie, your details are stored and a registered user is permitted access to certain pages of our Site without having to log on each time. VIKAS recommends in this case that you secure the access of your computer to avoid usage of the Site by unauthorized persons with your personal login and password. VIKAS also logs IP addresses, or the location of a computer on the Internet, to help diagnose problems with our server, to administer the Site and for security reasons.
We sometimes collect anonymous information from visitors to our sites to help us provide better service. For example, we keep track of the domains from which people visit and we also measure visitor activity on VIKAS websites, but we do so in ways that keep the information anonymous. The VIKAS or its affiliates or vendors may use this data to analyze trends and statistics and to help us provide better customer service. We maintain the highest levels of confidentiality for this information, our affiliates and vendors follow the same high levels of confidentiality. This anonymous information is used and analyzed only at an aggregate level to help us understand trends and patterns. None of this information is reviewed at an individual level. If you do not want your transaction details used in this manner, you can either disable your cookies or opt-out at the download or request page.
CONSENT TO PRIVACY POLICY
VIKAS respects the privacy of all users who access and utilize its website www.vikasconcept.com and other websites associated with such URLs (collectively the "Website"). Any Information (as defined below) collected from you through the Website shall be governed by this privacy policy ("Privacy Policy").
By
Accessing the Website; or
Registering on the Website; or
Availing any services provided by VIKAS through the Website, you provide an unconditional consent, as required under applicable law, for the collection, usage, disclosure, retention, and processing of your Information including Personal Information by VIKAS in accordance with this Privacy Policy.
You agree that VIKAS is not responsible for the availability of, and content provided on third-party Websites. The User is requested to peruse the policies posted by other Websites regarding privacy and other topics before use. VIKAS is not responsible for third party content accessible through the Site, including opinions, advice, statements, and advertisements and User shall bear all risks associated with the use of such content. VIKAS is not responsible for any loss or damage of any sort that a User may incur from dealing with any third party.
The documents and content, pictures on this site may contain or include any technical, typographical errors and do not guarantee the complete assurance, guaranty of the correctness and accuracy of the content and information. Changes are periodically added to the information herein.
In no event, VIKAS or its subsidiaries or its licensor shall be held liable to any party for any direct or indirect, special or other consequential damages for any misuse of the site, information by using the Site, you consent to the collection, use, and processing of your personally identifiable information by us in the manner and for the uses described in this Privacy Policy.
You may choose to give us personal information, such as your name and address or e-mail id that may be needed, for example, to correspond with you, to download our resources or to provide you with a subscription or avail of any promotions.
We will make a sincere effort to respond in a timely manner to your requests to correct inaccuracies in your personal information. To correct inaccuracies in your personal information please return the message containing the inaccuracies to the sender with details of the correction requested.
In the event you do not consent to the collection, use, storage and/or disclosure of your Information by VIKAS, please forthwith exit from the Website and discontinue use of the same. Please note that you can also withdraw your consent at any time by writing to VIKAS at info@vikasconcept.com. Such withdrawal of consent will result in discontinuation of (a) your access and utilization of the Website, and (b) the services for which such information is required.
NOTIFICATION OF CHANGES IN PRIVACY POLICY
The Privacy Policy may be amended by VIKAS from time to time. VIKAS may notify you of any changes by posting the new Privacy Policy on the Website. You are advised to review this Privacy Policy periodically for any changes.
PERSONAL INFORMATION COLLECTION STATEMENT
All personal data collected from students and/or their parents/guardians in connection with their education at VIKAS will be handled by our staff, kept confidential and used by the School and/or our affiliates ("we" or "us") for lawful and relevant purposes including but not limited to:
Verification of a student's academic and other information;
School administration and operation;
The organization, administration, and operation of extra-curricular expeditions and activities, including but not limited to making arrangements with third parties for relevant insurance cover, medical assistance, supervision and execution of activities;
Sending communications to parents and students including newsletters and information about events and extra-curricular activities provided by the School or third-party providers;
Statistical and research purposes;
Other school-related purposes; and
Alumni activities.
We may disclose some of the data to third parties such as agencies (including governmental bodies), service providers (including insurance providers, security/medical service providers and third-party activity/expedition organisers) and contractors appointed by us (whether within or outside the jurisdiction in which the personal data was collected) to undertake some of our academic, pastoral, extra-curricular and administrative functions. This includes transferring data between affiliates. We will not disclose any personal data to any external bodies or organizations unless:
Such disclosure is expressly provided for under this Statement;
Permitted to do so by the student or his/her parent/guardian; and/or
Permitted or required by law.
Personal data may be stored in our or our affiliates' database systems (which may be located within or outside the jurisdiction in which the personal data was collected) and online portals and will form part of the applicant's official student records. It may also be stored in online student resources such as the global classroom.
Where such personal data is not required to be retained by law, such personal data may be destroyed within 24 months following the rejection of the application or otherwise as required or permitted by law.
If a student already has a sibling at the school, the records of such sibling will be updated according to the data provided on the new student's enrolment form where relevant.
Failure to provide the requested data may affect the Students' ability to participate in certain events, activities, and expeditions arranged by the School.
All practicable steps will be taken to ensure that personal data held by us is accurate. We will take all practicable and reasonable steps to ensure the security of the personal data and to avoid unauthorized or accidental access, collection, use, disclosure, copying, modification, disposal, erasure or other use.
UPDATING YOUR PERSONAL INFORMATION
You may review, correct, update, or delete your Personal Information maintained by VIKAS at any time. Please provide with sufficient proof of your identity and appropriate documentation of corrections to be made by writing to the Principal (addressed to the School).
I give consent to use photographs of my ward in the magazines, flyers, prospectus, advertisement, social networking sites and other publications of the organization. I agree to present my ward at the required venues and times for the purposes. Also, I agree that these photographs will be the property of the organization and may be used by the school for the aforesaid purposes even after I withdraw my ward from the School.
This Privacy Policy shall, in all respects, be governed by and construed in all respect by the laws of India.
You hereby agree to submit to the exclusive jurisdiction of the courts at Hyderabad in connection with any dispute arising out of or in connection with these terms.
Please note that in no event will VIKAS be liable or responsible to you in any manner whatsoever for any remote, indirect, consequential, punitive, exemplary or special loss or damage, even if we both were aware of such losses upfront.
In case you have any grievance concerning the Privacy Policy or the practices adopted by VIKAS hereunder, you may contact the designated Officer at:
Address: Sai Krishnaja Hills, Miyapur, Bollaram Rd, Bachupally, Hyderabad, Telangana-500090
Mobile : +91 7702 900 900
Email address: info@vikasconcept.com
Entrepreneurship is a really enjoyable class and I really liked it. I learned many new things from this class and enjoy it. I learned to explore to new things and that I can make things with minimum products. According to me entrepreneurship is a very valuable class and I think more people should try it. I would be happy if the classes start again.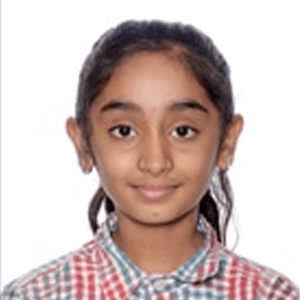 Pranati Dusi
Student Class VII
Learning through the virtual classroom is easy and fun. A student/learner can clarify his/her doubts and discuss the concept in detail. My teachers adapt different strategies to explain the lesson for better results.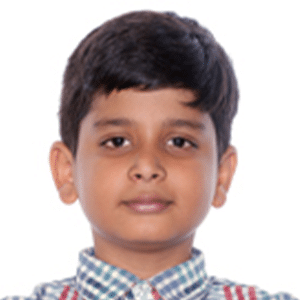 Aditya Jain
Student Class VI
I really enjoyed the online art classes conducted by my school, Vikas. I found that there was a personal connection between me and my teacher. The virtual art class helped me express my creativity and I was encouraged to draw and paint whatever I wanted to. I had the freedom to be independent and use the technology to my best advantage. It was a great experience and I would like to attend more such virtual art classes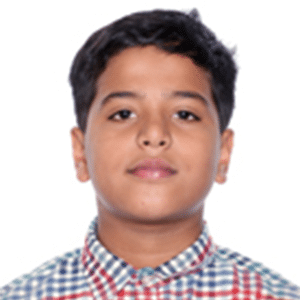 Saunak Panday
Student Class VI
The summer classes of entrepreneurship were really fun and interesting. It gave me the freedom to imagine and to create new ideas. The classes taught me teamwork to figure out an answer to a problem. We also had group projects which were really fun and enjoyable. We created objects that were unique Entrepreneurship is something that we should learn when in a business and in life. I think we should continue having entrepreneurship classes next year too!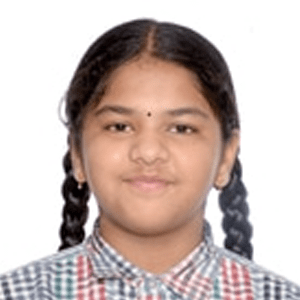 Ananya Anumalasetty
Student Class VII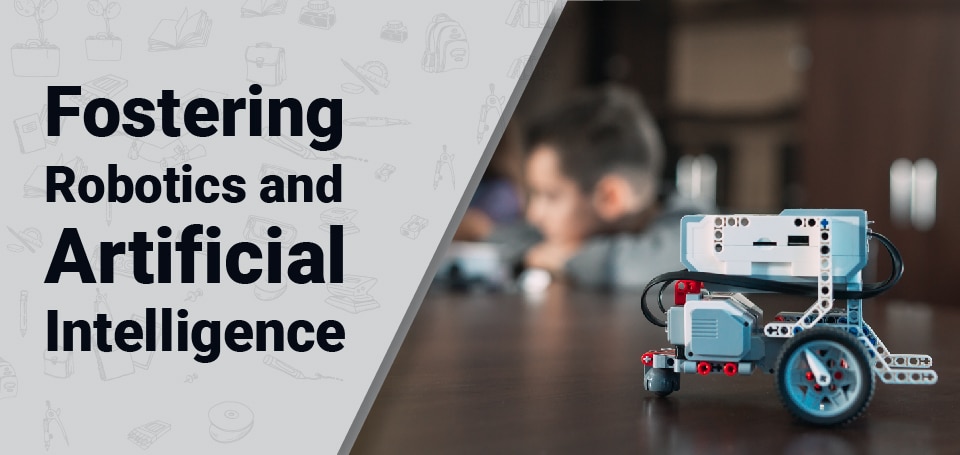 A decade or so ago, Robotics and Artificial Intelligence (AI) were just buzzwords in Indian ...
Get an Admission in India's Best CBSE School.